Event Is Over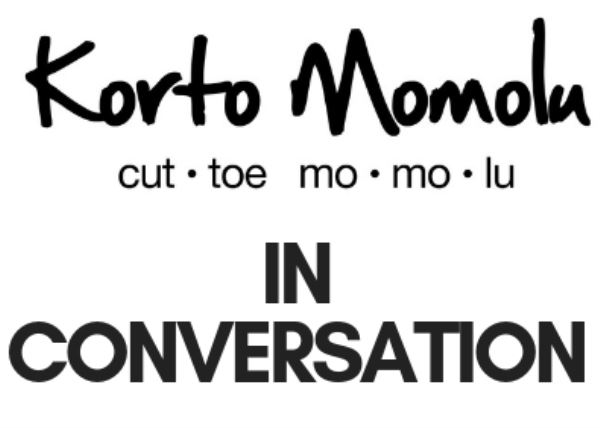 Arkansas Arts & Fashion Forum
In Conversation: Korto Momolu
Korto
Opens
6:30 PM
Starts
Nov 1st 2018 · 7:00 PM (Thu)
Ends
Nov 1st 2018 · 9:00 PM (Thu)
Refund Policy
No Refunds Unless Canceled or Rescheduled
Where
15 W Mountain St, Fayetteville, AR 72701
Conference, Classes, Training, or Workshops
Education
---
Details
Join Arkansas Arts & Fashion Forum for an evening with Project Runway Alumni Korto Momolu. The designer will be showing a selection of works from a recent collection inspired by her frequent collaborator Michael Knight.
Conversation at 7pm
Runway Presentation at 8pm
Q&A after
Light Refreshments will be served
Bio:
Liberian-born fashion designer and stylist Korto Momolu (pronounced Cut • Toe – Mo • Mo • Lu) is stamping her global brand on fashion-forward women's wear and accessories. Korto is inspired by her African roots and celebrate the essence of her rich heritage through the use of traditional, luxury fabrics; skins; mixed prints, etc. A graduate of the L'Academies des Couturiers Design Institute in Ottawa, Ontario, Korto also studied at the renowned Parsons School of Design in New York City while working as an independent fashion designer. Prior to arriving in Canada in 1990, Korto and her family had to flee Liberia following a civil war. In 2014, she competed on the third season of Project Runway All Stars and finished in second place. Most recently, Korto unveiled her spring/summer 2019 collection during New York Fashion Week - which was a tribute to her late friend, and former Project Runway All Stars castmate, Mychael Knight, who passed in 2017. Momolu was highlighted as a 'Top 5 Designers to Watch' by New York Magazine, and presently makes her home with her husband and two children in Little Rock, Arkansas.