Ozark Book Con 2019
Nov 9th 9:00 AM
Ozark Book Con 2019
---
Ozark Book Authority
Ozark Book Con 2019
with Tobias Buckell, Mur Lafferty, Jackson Pearce, Mallory O'Meara
Event Is Over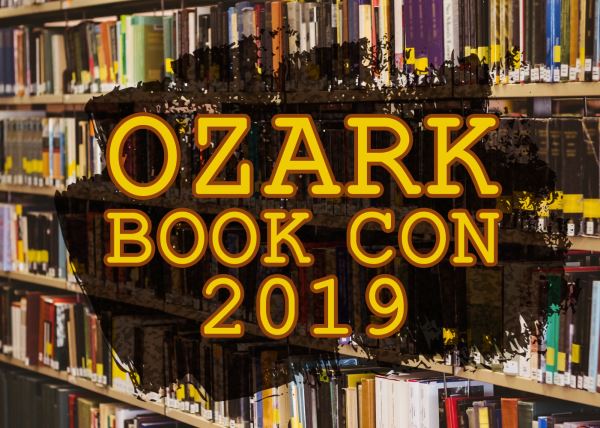 Opens
8:30 AM
Starts
Nov 9th 2019 · 9:00 AM (Sat)
Ends
Nov 9th 2019 · 8:00 PM (Sat)
Where
1500 S. 48th Street, Springdale, AR 72762
Refund Policy
Refunds Up To 30 Days Before Event Unless Canceled or Rescheduled
Conference, Classes, Training, or Workshops
The Arts

Details
Do you love books? 📖🔖
Do you have more fictional friends than real ones? 🙋‍♂️👯👩‍🚀🧙
Are you afflicted with an incurable urge to hoard as many books as possible? 📚📚📚
Yes to all three? Then join us for this blockbuster book-lovers event for a day of panels, discussions, workshops, & more with our stellar list of guest authors, including Mallory O'Meara, Tobias Buckell, Mur Lafferty, and Jackson Pearce! We will be featuring bestselling authors in multiple genres and local authors to the Northwest Arkansas region for an annual celebration of reading, writing, and a shared love of books. Proceeds from Ozark Book Con will go toward producing literary programming in Northwest Arkansas and literacy outreach to underserved communities in the area. We believe books change lives, and we want to bring the joy and power of reading to everyone.
Authors!
If you would like to participate in Ozark Book Con, please fill out
this form
on our website.
Volunteers!
If you would like to volunteer with set-up, staffing, take-down, and other miscellaneous needs, please fill out
this form
.
Vendors!
If you would like to apply for a vendor table at the convention, please fill out
this form
.
Sponsors!
If you would like to help sponsor Ozark Book Con 2019, please find our sponsorship form
here
.
Attendees!
If you have ideas for guests, panels, or other programming, please
contact us
. We will have a form available on our website soon.
More updates to come!