City Sessions: NOBODY'S GIRL
Sep 28th 8:00 PM
City Sessions: NOBODY'S GIRL
---
City Sessions
City Sessions: NOBODY'S GIRL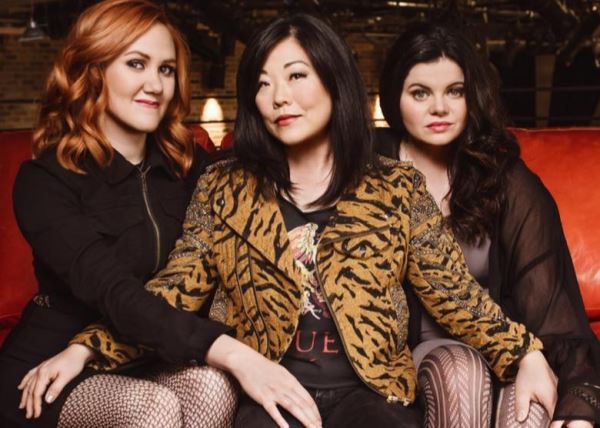 Opens
7:30 PM
Starts
Sep 28th 2019 · 8:00 PM (Sat)
Ends
Sep 28th 2019 · 9:30 PM (Sat)
Where
801 SE 8th St Ste 61, Bentonville, AR 72712
Refund Policy
No Refunds Unless Canceled or Rescheduled
Details
CITY SESSIONS SEEKS TO EMPOWER AND EQUIP LOCAL MUSICIANS, BUILD COMMUNITY AND AFFECT POSITIVE CHANGE IN THE WORLD
We do this through stupid good concerts with all kinds of artists, from all kinds of places, in all kinds of spaces from houses to DIY venues.
City Sessions presents: NOBODY'S GIRL in the Brew Room
$15 online or at the door
Limited to 70 seats, so get yours fast!
Hailing from Texas, Alabama, and Georgia respectively, now neighbors in Austin, BettySoo, Grace Pettis, and Rebecca Loebe are bewitching audiences with sumptuous harmonies and unforgettable songwriting. Friends now for a decade, they first met at the legendary Kerrville Folk Festival, each winners of the annual "New Folk" award. Luscious harmony singers, effortless instrumentalists, seasoned touring artists – they recognized what each can accomplish individually could be made all the stronger by collaboration. Now, the spark has been set, the fire lit. Their individual and collective fans are eating it up. A video of "Fast Car" garnered twenty-thousand views on Facebook within days of posting. The harmonies are thrilling; echoes of Emmylou Harris, Dolly Parton and Linda Ronstadt's Trio recordings. The songs are powerful and spare. The stage presence confident and assured. Their collabortion has resulted in their debut EP, Waterline, under the band name NOBODY's GIRL, released in the fall of 2018 on the Lucky Hound label.