City Sessions
Durand Jones & The Indications
Event Is Over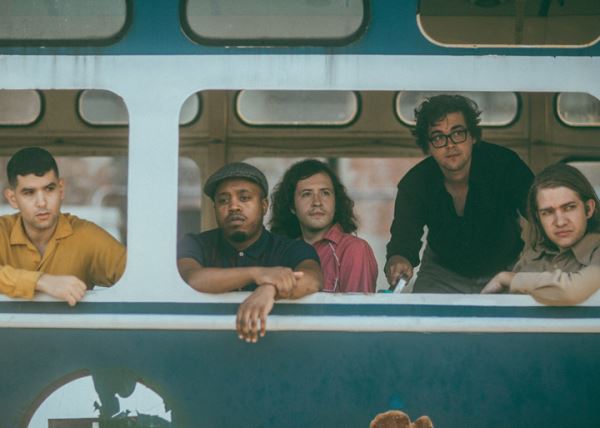 Opens
6:30 PM
Starts
Mar 5th 2020 · 7:15 PM (Thu)
Ends
Mar 5th 2020 · 9:30 PM (Thu)
Where
128 W Central Ave, Bentonville, AR 72712
Refund Policy
No Refunds Unless Canceled or Rescheduled
Contact
Event Links
Actions
Details
We are very excited to host DURAND JONES & THE INDICATIONS w/ Shaun Munday for a special night in Bentonville at Meteor Guitar Gallery. This sure-to-be memorable concert will also be a celebration ending to NWACC's Spring Arts & Culture Festival. Don't miss this unique opportunity to see a soaring national act touring the globe and special local talent.
"City sessions seeks to empower local musicians and build a community of patrons that promote hospitality and beauty in our city."
Walton Family Foundation
Signature Bank
Midtown Associates
Newell Development
TC Screen Printing
Story Marketing
Bike Rack Brewing Co
Village Insurance
Guess Who
--------
Durand Jones & the Indications aren't looking backwards. Helmed by foil vocalists in Durand Jones and drummer Aaron Frazer, the Indications conjure the dynamism of Jackie Wilson, Curtis Mayfield, and The Impressions. Though their aesthetic is steeped in the golden dreaminess of early '70s soul, the Indications are planted firmly in the present, with the urgency of this moment in time.
Their most recent album, American Love Call, is a sprawling and limitless equation. Fleshed out by the elegance of strings, a chorus of backing vocals, and an ambition to prove and push themselves, the split leads between Jones' husky howl and Frazer's dulcet falsetto lend a dynamic punch to the group's timeless sound.