Simple Real Food and John Robertson
Eating In Context
Grow your health wealth with Simple Real Food
Event Is Over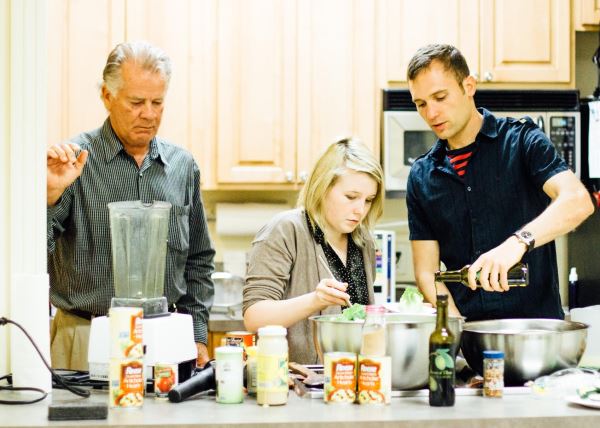 Opens
6:00 PM
Starts
Feb 25th 2020 · 7:00 PM (Tue)
8 days
Ends
Mar 3rd 2020 · 8:00 PM (Tue)
Where
1000 SE 5th St., Bentonville, AR 72712
Refund Policy
No Refunds Unless Canceled or Rescheduled
Conference, Classes, Training, or Workshops
Food & Nutrition
Details
​"Eating In Context" is presented by international athletic trainer, exercise physiologist, and chef John Robertson.
Join us on a 5 week journey as we simplify the mystery of healthy eating and show you practical steps to grow your health wealth!
You'll learn how to shop for nutrient-rich foods, what they do for your body, and how to incorporate them in delicious dishes and meals. John will be teaching strategies developed and tested by expert nutritionists and Olympic physiologists, bringing you professional knowledge in a down to earth way.
The course will consist of four classroom sessions and one grocery shopping trip. Classes will run from 7:00 to 8:30 PM.
Class Schedule
Feb 25th
Mar 3rd
Mar 10th
Mar 17th
Mar 24th
Each class session will cover varied and valuable information about cooking and nutrition, so don't miss out. Make 2020 your healthiest year yet!